This article is more than 1 year old
Microsoft dashes hopes for 'major' Windows server upgrade
2008 sticking around
Microsoft has re-committed itself to an interim release of its Windows server operating system, countering reports it had planned to go straight to a major release instead.
Group product manager Ward Ralston has blogged Microsoft is sticking to its plan for an "R2" version of Windows Server 2008 and is not skipping to Windows 7 "Server" even though Windows 7 is promised as a major update to Windows.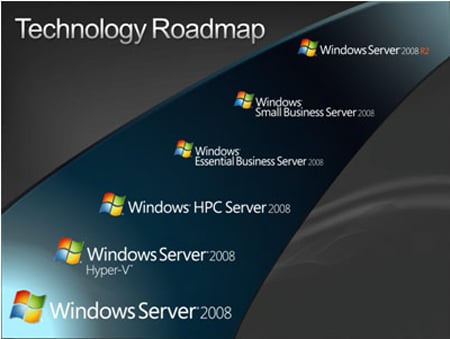 Microsoft's Windows Server 2008 roadmap
"That release cadence is indeed still the plan for the Server team. I believe a lot of the fuel for speculation comes from the internal development codename: "Windows Server '7' or Windows '7' Server" and what we will be calling it publicly: "Windows Server 2008 R2," Ralston wrote.
According to Ralston, the client will be a major release: "But, as we've said before, compatibility with previous versions of Windows Vista and Windows Server 2008 is a design goal."
Ralston did not dish details on what we can expect in Windows Server 2008 R2, so I guess we'll have to decide for ourselves how big R2 really is. We were repeatedly told by Microsoft, after all, that Windows Vista would be a "major" update to the Windows client.
Microsoft, meanwhile, appears to have yanked a blog posting from one employee that indicated the company has scheduled alpha testing for another major product - Office - later this year.
According to MicrosoftWatch's Mary Jo Foley, the blog said the Office 14 Technical Application Program (TAP) is slated to begin in "November/December". You can read more here.

Try again later: Microsoft's Office 14 message
If you click on the Office Customer Program Team's blog that contained the original information, though, you'll get the message above.®