Whether you're after a pocketable version of your in-car satnav kit or just occasionally need a bit of 'where am I?' location finding, GPS technology in your mobile - a device you always carry with you - is a genuinely useful piece of gadgetry.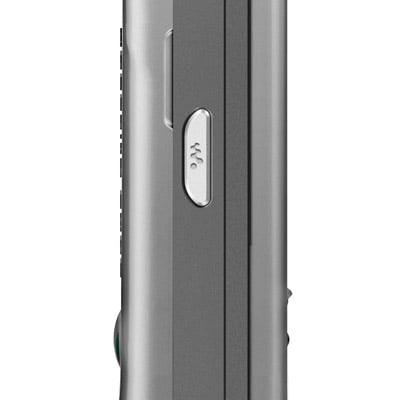 The Walkman button on the side is also used for the 'shake control'
The precise accuracy of A-GPS means you can track your movements, and get turn-by-turn instructions in real time. Google Maps is obviously enhanced by A-GPS, allowing you to plans routes, navigate to locations and search for local services more effectively. You can also do national searches across a wide range of categories.
Wayfinder Navigator satnav software provided voice instructions as well as the usual 2D and 3D-style satellite navigation views. Like Google Maps, mapping and search information is downloaded over the air, so will incur data costs if you're not on an inclusive data deal. Maps aren't presented as quickly or smoothly as they are on a standalone satnav unit, or on a GPS smartphone set up with maps already pre-loaded.
We found that the GPS receiver inside wasn't as responsive and quick to lock onto satellites as we've seen on recent Nokia phones, like the 6220 Classic. We had to wait a couple of minutes to be ready for action. And it seemed to need a clearer view of the sky to get locked on satisfactorily.
On the road, the system proved accurate enough and did what was required in getting us from A to B. The Wayfinder system is OK, but not the most user-friendly mobile satnav package around. It may not be time to chuck out your in-car kit satnav, but it's a useful and effective application from a regular phone.