This article is more than 1 year old
Booze and breasts combined, finally
Drink! Girls! Feck!
Ladies, if you're not happy with the size of your bust, but your boyfriend won't let you see surgical redress, then retailer Firebox has a solution that'll make you both grin with glee.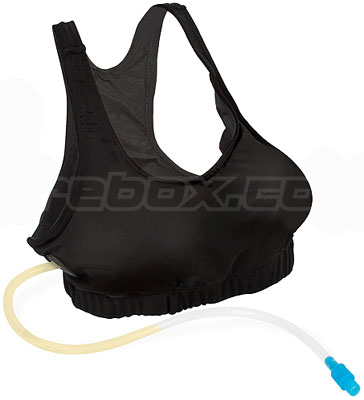 The WineRack: pour the wine in and suck away
The company's unveiled the WineRack bra. As the name suggests, and the pictures indicate, it's simply a large bra with a polyurethane pocket inside to hold your ante-nipple tipple of choice, such as Liebfraulmilch.
A tube's connected on one side that enables the wearer and friends to sup from the cup, making the support garment a good way for sneaking booze into over-priced bars and nightclubs.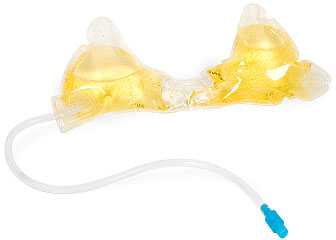 Boob support is questionable
Although we could have thought of a better name, such as the Bra Bar, the gadget's obvious disadvantage is that your tipple of choice will get warm very quickly whilst spread over, under and in between her two lovelies.
Another problem is that as you and your partner/mate sup from the teat, her bust will be retreating to its normal size.
The Amy WineRack WineRack bra is available online now in a pointless small or man-sized medium. It costs £20 ($40/€27).