ARM elbows out Intel in Albatron's Eee beater
Move over Eee PC - here's the... er... Tee PC
Cheeky Taiwanese manufacturer Albatron has come up with a compact UMPC ready to take on Asus' Eee PC. Why cheeky? The new machine's called the Tee PC.
Or maybe it's aimed at golfers, we don't know. What we do know is that it's based not on the usual x86 processor type but on a 400MHz ARM 926 running Windows CE 6.0. It has 128MB of memory and 128MB of Flash for storage.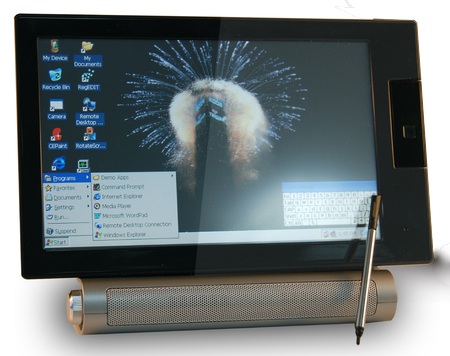 Albatron's Tee PC Rocker: ARM ousts x86 in this UMPC
The chip sits beneath a 7in, 800 x 480 touchscreen - a stylus is included too. The unit has a SD card slot, a swivel-mount webcam, Bluetooth and Wi-Fi, but it relies on a docking stand for USB. The base unit has a pair of such ports, along with a power feed, audio sockets and an integrated speaker.
Albatron didn't say what GPU this chap comes with, but it did claim the "graphics facilities in this product can decode H.264, MPEG4 and VGA at 30f/s".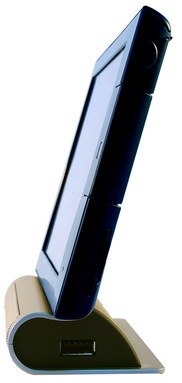 Dock included
The main unit measures 188 x 113 x 12.9mm and weighs 343g. That's a lot less than your average Small, Cheap Computer, but then it is really just a glorified PDA.
The machine is also dubbed the "Rocker", presumably because of that big round speaker.
Unknown at this point are how much it costs and when it'll become available. We're waiting to hear back from Albatron.