Asus M930 Windows Mobile smartphone
Built like the proverbial brick dunny
Review Asus has clearly decided that if it can't distinguish its phones from others in the market by way of software or styling, it'll do so by forging them out of solid granite.
We thought the P750 was a well bolted together bit of kit. However, it feels like a badly assembled Airfix model next to the M930, a device that you could easily use to bludgeon whales to death with.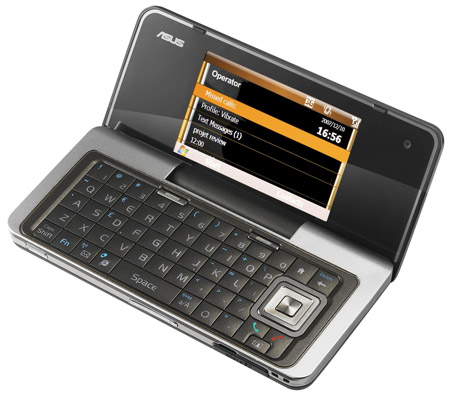 Asus' M930: solid as a rock
One thing the 930 isn't is light. It weighs in at 158g so you'll know you have something in your pocket - and, as it measures 113 x 54 x 19mm, so will everyone else.
Still, all that bulk does contain a decent enough specification, with the 930 packing in 3.6Mb/s HSDPA 3G, tri-band GSM/GPRS/Edge, 802.11b/g Wi-Fi, A2DP Bluetooth stereo streaming, a Micro SDHC slot, a two-megapixel camera and 256MB of storage. What really separates the 930 from the herd are the screen and keyboard.
Sorry, screens and keyboards plural - it has two of each.
If the handset itself looks a little generic, the plastics and metals used to construct the subtle grey, black and silver casing and chassis are top drawer. Everything about the 930 feels well made and solid, and we suspect it will stay looking good no matter what's thrown at it. Even the plug for the Micro SD slot clips into place with a satisfying snick.