Sony unveils wireless streaming iPod dock
If you can't beat 'em, join 'em. To that end, Sony has announced a wireless music system for Apple's iPod that can reach out to any rooms.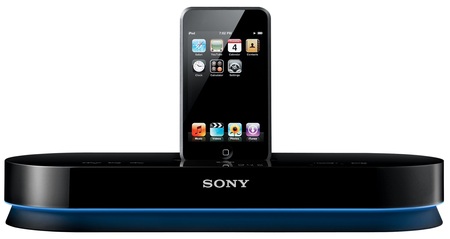 Sony's S-Airplay: wireless iPod dock...
As long as they're within 50m (164ft), that is. The S-Airplay streams songs sucked off a docked iPod out to one of Sony's S-Air speakers. You can have up to ten S-Airs spread around your house, all receiving songs simultaneously, Sony said.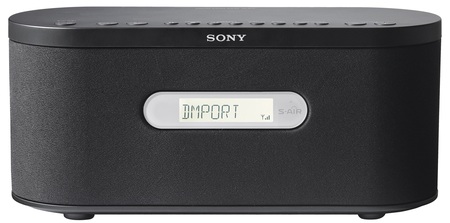 ...and one of the two bundled S-Air speakers
The basic package comprises a pair of speakers and the central iPod dock unit. The latter also includes an FM radio, programming from which can also be streamed out to the remote speakers.
The S-Air wireless speakers include remote control capability for the iPod player's music tracks so you can advance or go back to previously played songs. The speakers also incorporate sleep timers and an alarm clock function.
The S-Airplay goes on sale in the States in September for $400 (£215/€270). Extra speakers will cost $130 (£70/88) a pop. There's no word yet on UK availability or pricing.