UK White iPhone 3G availability boosted
Carphone Warehouse now taking orders; O2 will sell it 'soon'
Roll up! Roll up! Roll up to the Carphone Warehouse because the retailer's begun taking pre-orders for the white iPhone 3G.

Get your order in now
The 16GB white-backed model has been extremely rare in the UK until now, but a CW spokeswoman confirmed to Register Hardware this morning that it will begin selling the white model next week. CW is now taking orders, with delivery inked for 26 August - this coming Tuesday.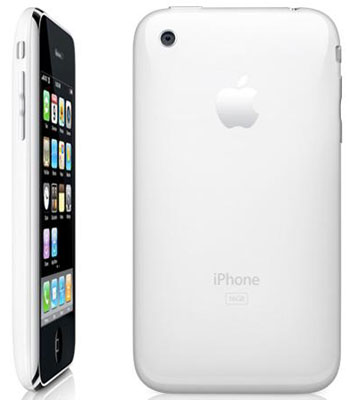 Apple's white iPhone 3G
Some reports had claimed that CW stores will be stocking and selling the white iPhone 3G from today. But the CW spokeswoman confirmed to us that this isn't the case, adding that the firm won't release any of the handsets before Tuesday.
O2 has also confirmed to Register Hardware this morning that it plans to launch the 16GB white iPhone 3G "within the coming weeks". Whether the white handset will be available on contract and pay-as-you-go with O2 remains a secret.
The iPhone 3G was launched in the UK in July. Until now, neither O2 nor CW have offered the white model - only available, in any case, with a 16GB capacity. Apple has had them to sell, but not consistently across all of its outlets and not, it seems, in any great number.
Apple's latest version of the 3G iPhone may be all-white, but it doesn't bring any new features to the phone. However, if black-backed handsets aren't your thang, then CW's announcement will be welcome news.
The White iPhone 3G is available to pre-order online.