Casio and Hitachi pair on 8Mp cameraphone
Super-snapping, 3G style
---
In these days of megapixel madness, manufacturers don't last long if they fall behind the benchmark. So Hitachi and Casio have teamed-up to create an 8Mp phone, according to FCC documents.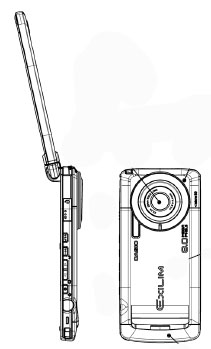 The Hitachi/Casio phone's based on 8Mp Exilim technology
The phone's based on a clamshell design and called the W63CA. It's branded as a Casio Exilim device on the back and, according to the phone's description, will be a mobile for "the CDMA method of 3G".
The phone will offer FeliCa services, which is a contact-less smartcard payment system that's commonplace in Japan. Unfortunately, this suggests that the talker may initially be targeted at the Japanese market only. Though presumably there'll be a US version, or there wouldn't be much point seeking Federal Communications Commission (FCC) approval.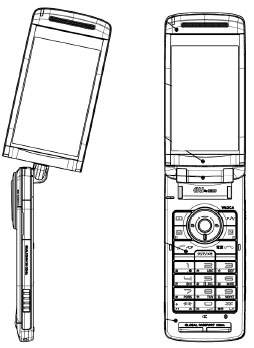 A twisty screen for watching films on the go?
Detailed sketches of the phone are included in the FCC document, which show how the handset's screen, which looks to measure about 3in, will twist left and right.
A Micro SD memory card slot can be seen on one side of the phone and keys for fast forward and rewind are also included, indicating that the phone will play music and, possibly, films.
Precious little else is revealed about the phone's features though, because Casio and Hitachi have requested a period of confidentiality to stop yours truly from uncovering all the phone's juicy secrets.
Similar topics
Narrower topics