The iPhone 3G may be hogging all the limelight, but Nokia's bounced back with two new N series multimedia handsets to liven up your days.

Nokia's N85: well-equipped, sexy slider
The N85 slider has a 2.6in OLED display that sits within an iPhone-esque body. It comes with ten N-Gage games and a five-megapixel camera that's enhanced with geo-tagging for forgetful snappers.
Video can be shot at up to 30 frames per second, so it's handy that Nokia kindly throws in an 8GB Micro SD card with the phone.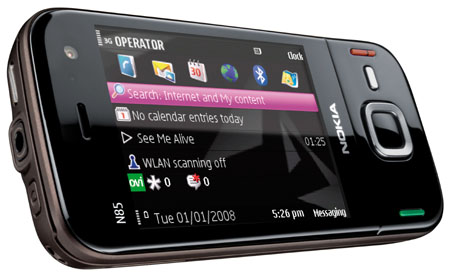 5Mp snapper, OLED display, HSDPA and Wi-Fi. What's not to like?
And if you're prone to, say, getting a little lost on the way back from the pub, then the N85 will – for you first three months of ownership at least – guide you home with turn-by-turn voice navigation fed by its on-board GPS chip and A-GPS location data from the network.
The N85's HSDPA support lets you surf the web at speed while you're out and about - the phone's Wi-Fi connectivity will come in useful when you're at home or in the office.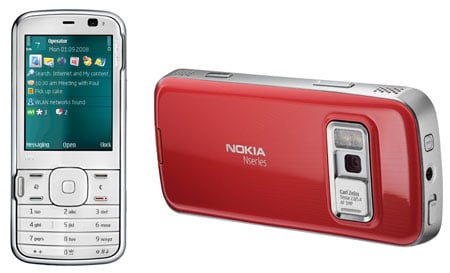 The N79 has the N85's features, but less storage and Xpress-on covers
If you prefer a quiet night in over loud evenings spent clubbing, then the N85's 3.5mm headphone jack and RDS FM radio lets you turn on, tune in and cop out to soulful music, without annoying the neighbours.
Nokia's second new N series offering, the N79, is much the same as the N85 in terms of features. For example, it has a five-megapixel shooter, ten N-Gage games and both HSDPA and Wi-Fi connectivity. The N79 also supports geo-tagging, but Nokia only throws in a 4GB Micro SD card.
However, the N79 also boasts Nokia's famous Xpress-on covers to let you personalise the phone's body with, say, a "Light Sea Blue" or "Espresso Brown" frontage.
Nokia's N85 and N79 will both be available in October, priced at €450 (£357/$656) and €350 (£257/$556), respectively.
Similar topics