This article is more than 1 year old
Logitech beefs up Squeezebox line - and then some
Boombox
IFA Logitech has introduced its second Squeezebox music streamer since it took over Slim Devices almost two years ago. After the compact Duet comes the more mighty Boom.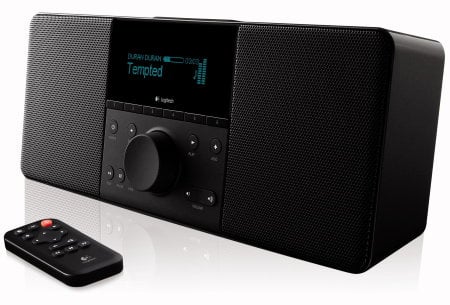 Logitech's Squeezebox Boom: a Mighty Wind?
As the name suggests, it's a Squeezebox with a monster set of speakers - two 1.9cm tweeters and a pair of 7.6cm "long throw" woofers - built around it and a 30W amp. It also has signal processing technology to "widen the sound stage beyond the physical boundaries of the speaker", Logitech claimed.
The unit has a 3.5mm sub-woofer feed if you need more bass. Too much bass? Plug some headphones into the unit's other 3.5mm socket.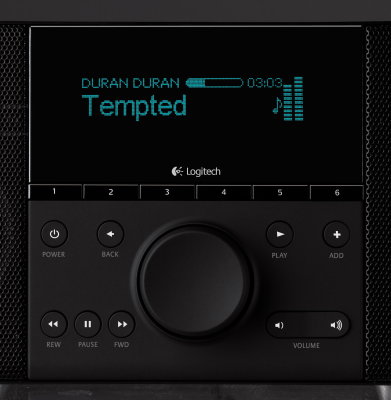 Wide music format support
It's both wired (100Mb/s Ethernet) and wireless, though it's 802.11g rather than 802.11n - odd, since Logitech claimed the Boom incorporates "cutting edge" wireless networking.
The Boom supports the MP3, AAC, WMA, Ogg, FLAC, Apple lossless, WMA lossless, WAV and AIFF formats, fed from a PC, Mac or NAS box using the SqueezeCentral server software.
Available now, the Squeezebox Boom costs £199 ($300/€280).
IFA 2008 complete coverage
Related Review
Squeezebox Duet