Customs raids tech trade show
Armed agents search for patent infringers
---
IFA An intrepid Register Hardware hack was this morning stopped from looking around MSI's stand at the consumer electronics show IFA, in Berlin.
The uniformed gents he mistook for overly officious security guards were in fact German Customs officers investigating claims of patent infringement.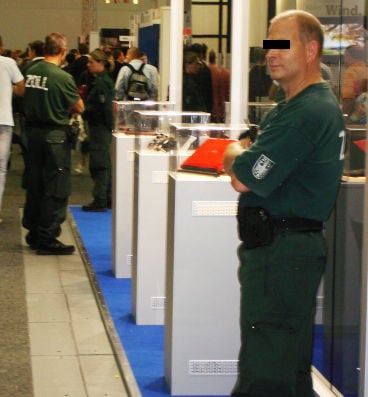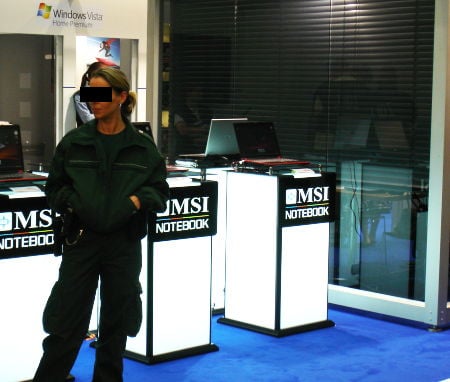 Nothing to see here, move on
Our man said he was removed from the stand by the men who would not tell him what was going on. It transpires that several stands were targeted by about 200 armed German Customs bods, reportedly after complaints from patent firm Sisvel. They seized equipment which will now be checked for evidence of patent breaches.
A spokesman for German Customs told us: "We've raided 69 companies today. We have seized equipment including flatscreen TVs, CD players, set-top boxes and MP3 players."
Customs raids at trade shows are nothing new - in March several stands at monster show CeBit were raided by German police and customs. They were acting on complaints from patent firm Sisvel which suspected that its intellectual property, or that of its clients, had been infringed.
Thanks to the commenters on the original story who pointed this out. ®
IFA 2008 complete coverage