MSI has made some modifications to its Wind line of Small, Cheap Computers, upping the storage capacity of the standard model and introducing a cheaper model.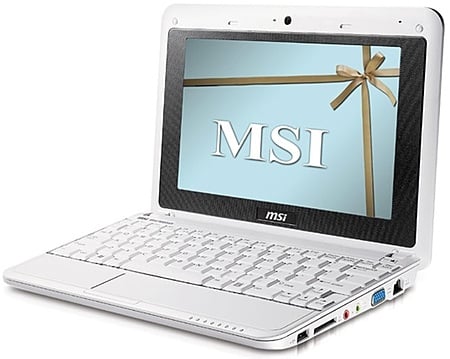 MSI's Wind U90: smaller screen, lower price
The low-cost Wind matches the spec of its pricier stablemates but comes in at £269 ($485/€332) instead of £329 ($593/€406) by coming pre-loaded with Linux and sporting an 8.9in, 1024 x 600 display instead of a 10in screen.
The new model, dubbed the U90, comes with an 80GB hard drive. The current, 10in model, the U100, immediately gets a hard drive upgrade, to 120GB - the better to compete with rival SCCs, most notably Acer's Aspire One.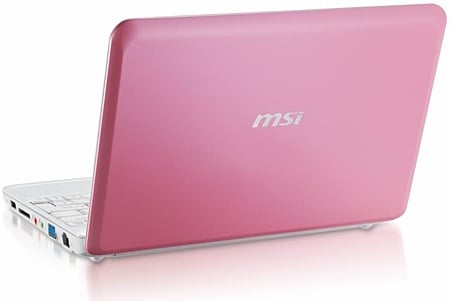 It's cheaper in pink, too
If 120GB's too much for you - or the price is - but you still want a 10in display, then how about the new pink U100, which swaps hard drive capacity for price. It's an 80GB model but costs £10 less than the U100: £319 ($575/€393).
All the machines come with a 1.6GHz Intel Atom processor, 1GB of memory, 802.11b/g Wi-Fi, Bluetooth 2.0, a 1.3-megapixel webcam, three USB ports, an Ethernet connecter, VGA out and an SDHC card slot.
Related Mini Laptop Reviews
Advent 4211
MSI Wind U100
Acer Aspire One A110
Asus Eee PC 901
Asus Eee PC 900
Vye mini-v S37B

Sponsored: Ransomware has gone nuclear