The famous Commodore brand is to be attached to the lid of a Small, Cheap Computer.
The UMMD 8010/F will be based on VIA's C7-M processor rather than an Intel Atom, but its other specs are classic SCC.
The unit will have a 10in screen, 1GB of memory and an 80GB hard drive. There's a memory card slot, an Ethernet port and several USB connectors.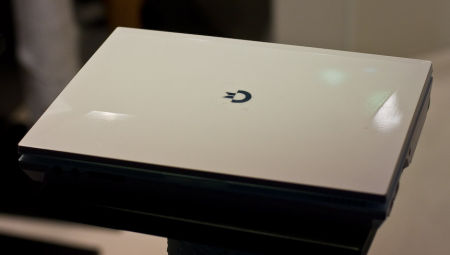 'Chickenhead' returns
Add to that a 1.3-megapixel webcam, 802.11b/g Wi-Fi and Bluetooth, and you have a machine sounding a lot like MSI's Wind - minus the Atom CPU, of course.
As you can see from the snap taken by Norwegian website NRK Beta, the netbook has something of the original C64 about it. According to a Pocket-Lint report, it'll cost a decidedly C64-beating £325 when it goes on sale in October.
There'll be no Linux option, apparently, only Windows XP.
IFA 2008 complete coverage