Medion has formally launched its entry into the Small, Cheap Computer arena: the MSI Wind-based Akoya Mini E1210.
The Akoya sports a 10in, 1024 x 600 display driven by the mini laptop's chipset-integrated Intel GMA 950 graphics core. Intel supplies the CPU too: the standard 1.6GHz Atom N270. It's backed up by 1GB of DDR 2 memory and an 80GB hard drive.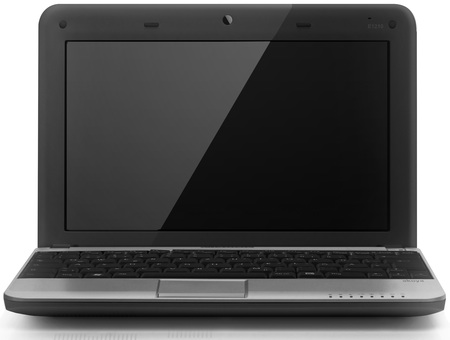 Medion Akoya E1210: MSI Wind plus better Wi-Fi
Add to that the memory card reader, trio of USB ports, Ethernet connector, VGA output and audio sockets, and you have what seems a basic Wind spec. However, while the Wind has Bluetooth, the Akoya doesn't, but the Medion machine incorporates 802.11n Wi-Fi - Wind comes with 802.11b/g.
There's no Linux option here: the E1210 has Windows XP Home pre-installed, along with Corel WordPerfect Office X3.
This week, MSI announced it was revamping its Wind SCC with a bigger storage capacity. It also introduced a model with a smaller, 8.9in display.
Available from Aldi stores nationwide, the Akoya Mini E1210 costs £280.
Related Mini Laptop Reviews
Advent 4211
MSI Wind U100
Acer Aspire One A110
Asus Eee PC 901
Asus Eee PC 900
Vye mini-v S37B