Amazon will soon sell the OLPC Linux laptop using the approach taken by the hardware charity's 'buy two, get one' programme.
So said OLPC EMEA chief Matt Keller, in an interview with IDG.
Keller said Amazon will add the XO notebook to its product list late in November, though it seems a limited run that extends only to the end of the year.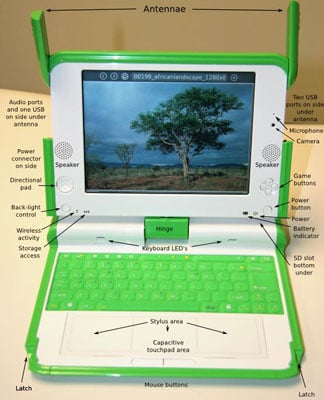 OLPC's XO: coming to Amazon in November
Buyers will purchase two XOs - one for themselves and a second machine that will be donated by the charity to a kid in the developing world. OLPC ran such a scheme itself last year. This time it's undoubtedly hoping the exposure Amazon will bring it will boost sales - and thus de facto donations - considerably.
Which means, crucially, that many, many more developing-world children will benefit.
Related Review
OLPC's XO Linux laptop