Microsoft slashes US Xbox 360 to sub-Wii price
The $200 Arcade
---
Microsoft will slice the price of the Xbox 360 in the US this Friday, making an entry-level version of its game console less expensive than a Nintendo Wii.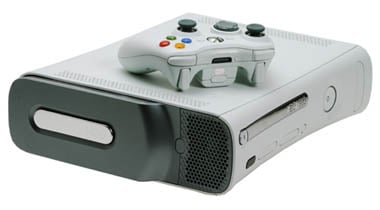 Microsoft confirmed today the Arcade model will retail for $200 beginning 5 September, which is down from its previous price of $280. The standard model will cost $300, down from $350, and the high-end Elite will sell for $400, down from $450.
This potentially puts a Xbox 360 into customer hands for less money than current leader in console sales, the Nintendo Wii, which retails for $250.
Microsoft seems to think breaking the $200 price barrier will do wonders for sales.
"History shows that more than 75 per cent of all consoles sales happen after the price falls below the $200 mark," Microsoft wrote in the announcement. Rumors of the reduction were circulated when a promotional flyer from the US retail shop RadioShack was leaked to the net.
There's still no word yet whether UK customers will be enjoying a similar price cut. We'll take a cue from Microsoft and say history shows us not to hold our breath on that one.
At least Europe knows there's no relief from the UK PlayStation 3 price any time soon. Late August, Sony Computer Entertainment Europe (SCCEE) said not to expect a PS3 price drop any time this year.