This article is more than 1 year old
Logitech V550 Nano wireless laptop mouse
The first mouse you can clip to your computer
Review Logitech's latest cordless mobile mouse offers a neat solution to the problem of where you put the thing when it's not being used: this one you clip onto your laptop.
The concept: wherever you take your computer, you'll always have your mouse with you. Like this: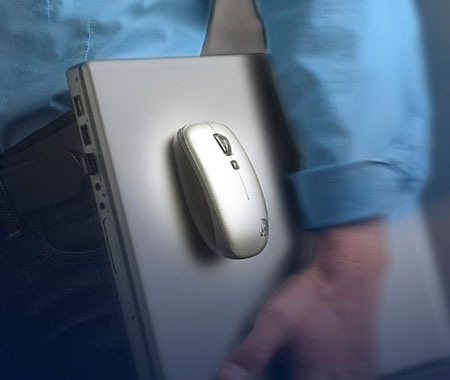 Logitech's Nano V550: Gentlemen, attach your mice.
How so? The Nano V550 comes with a pair or small metal squares - one silver, one black - that fix to your notebook. There's a self-adhesive pad on one side, and a metal nipple on the other. The nipple clips securely into a latched slot on the base of the mouse.
And here's a neat design touch: docking the mouse this way causes the nipple to push against a small switch that breaks the circuit between the V550's two AA batteries and the other internals. So while you mouse is stowed, it's not using power.
If you plan to stash the rodent separately from the computer, there's a second switch, this one finger friendly, you can use to turn the mouse off and preserve the battery life.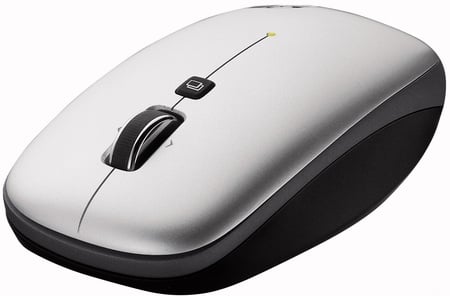 Smooth