This article is more than 1 year old
China plans spacewalk by end of the month
Chance to sneak ahead while US and Russia squabble
A Chinese state media agency has reported today that the country will launch a three-man spaceflight this month and all systems are already in final preparation.
In October 2003, China became only the third country to put a man in space with its own rocket, after the former Soviet Union and the USA. It sent two more astronauts on a five-day flight on its Shenzhou VI craft in October 2005.
It also launched a moon probe last year about one month after rival Japan blasted its own lunar orbiter into space, and its long-term goals include establishing a space station and landing on the moon.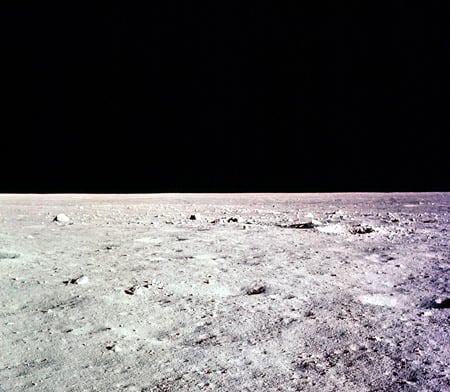 Journalist's impression of what the Chinese might find at the Apollo 11 landing site
This mission, which was confirmed for October, was originally scheduled to take place six months ago. It includes a planned spacewalk, would launch between September 25 and 30 from the Jiuquan Satellite Launch Center in northwestern Gansu Province, the Xinhua news agency said.
According to the agency, all the major systems involved in the launching are now in the final preparation and the main tests for the spacecraft, the Long-March II-F rocket, suits for the spacewalk and a satellite accompanying the flight have also been finished.
The crew had conducted drills and were in good physical and mental state, the agency said. ®