Repair specialist iFixit's urge to buy new kit and take it to bits continues - it's just disassembled the 2G iPod Touch and the 4G Nano. Revealed: the Touch has a Bluetooth chip, the Nano a scratch-proof screen.
The Touch proved easy to take apart, which bodes well for folk looking to get their new player fixed in the future. iFixit was surprised by the presence of Bluetooth, since it's not something Apple's mentioned so far. The tech's enabled in a Broadcom BCM4325 Bluetooth 2.1+EDR chip.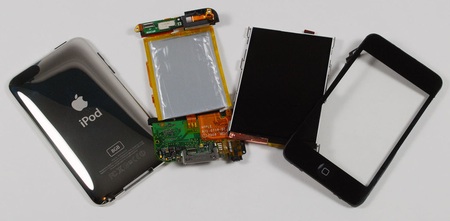 Inside Apple's iPod Touch
Images courtesy iFixit
Steve Jobs announced on Tuesday that the new Touch has integrated support for Nike+, the trainer maker's in-shoe wireless pedometer system. That uses a proprietary wireless technology, but it operates in the Bluetooth 2.4GHz band - also home to Wi-Fi - so the new Touch had to have something like this on board.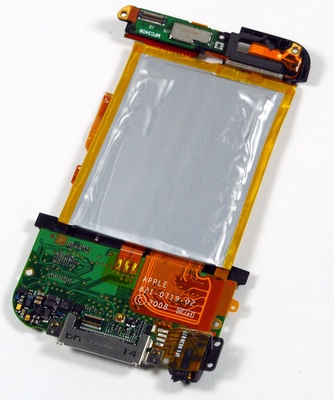 See the metal plate up at the top? The Broadcom Bluetooth chip's under that
That said, whether Apple will allow Touch owners to use it for other, Bluetooth-based applications, most notably A2DP wireless stereo, remains to be seen. We can only hope.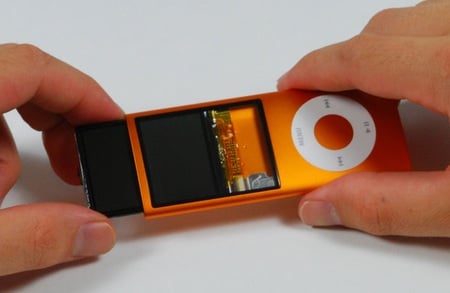 Apple's new Nano: remove the LCD from under its glass cover
Like the Touch, the new Nano is driven by an Apple-branded Samsung ARM chip. Barely thinner than its predecessors, the new Nano is just as tricky to disassemble and features a battery hardfixed onto the circuit board. Apple presumably reckons these boys are cheaper to replace than repair.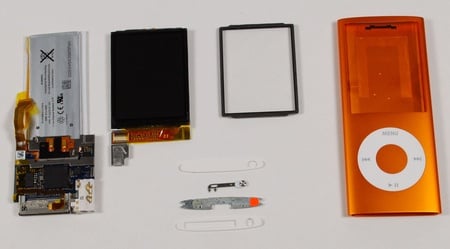 The Nano in bits
The good news is that the Nano has a glass screen cover in place of the plastic ones of old. That plus the metal shell should make the Nano far more resistant to scratching, giving the device a longer lifespan.
You can view many more pics of the two iPods' innards and read the take-apart notes at iFixit.