This article is more than 1 year old
NASA mulls nuclear Moon reactor
Fission of the future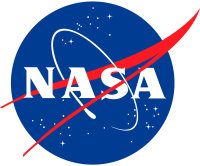 I see the moon/The moon sees me/Down through the leaves of the old oak tree/Please the the light that shines on me/Be home to fission surface power technology
The Moon is terrific as far as desolate orbiting rocks go, but by all accounts it's rather lacking in the nuclear power generator department. Which is a shame because that means NASA needs to build one itself to juice up any future lunar outposts.
Indeed, America's space agency wants to outsource its lunar R&D operations some 384,403km above the Earth by 2020 – but it has no plans to be lighting torches and taking cold showers when it gets there. The goal is to spread civilization to the stars, after all.
Solar power will undoubtedly play a role in providing energy to astronaut and robotic foil alike, but the final decision on a primary power supply is still open for consideration. After all, the Moon is really just a warm-up to booking passage to more exotic locales such as Mars, where sunlight on the surface may not always be so accommodating.
"Our goal is to build a technology demonstration unit with all the major components of a fission surface power system and conduct non-nuclear, integrated system testing in a ground-based space simulation facility," said Lee Mason, head investigator for the test at NASA's Glenn Center in Cleveland. "Our long-term goal is to demonstrate technical readiness early in the next decade, when NASA is expected to decide on the type of power system to be used on the lunar surface."
NASA engineers are exploring the possibility of nuclear fission as a choice for rugged planet-side colonization. The agency reckons a fission surface power system on the moon has the potential to generate a steady 40 kilowatts of electric power – enough for about eight houses on Earth.
Nuclear fission 101 refresher course: Such a system works by splitting uranium atoms in a reactor to generate heat, which is then converted into electric power. Because a lunar outpost reactor would only need to be designed for a small audience in mind, NASA says they could squeeze it into something as small as an office trash can and not require those large concrete cooling towers iconic on terrestrial nuclear power plants.
Glenn has already contracted two different types of power conversion units, which will hopefully be able to convert heat into electrical power efficiently. NASA is leaving the actual atom-splitting fiddling for a later date.
The first design is by Sunpower Inc, of Athens Ohio. It's described as using two opposed piston engines coupled to alternators that produce 6 kilowatts each (for a total of 12 kilowatts). The second contract by Barber Nichols Inc., of Arvada Colorado, is developing a closed Brayton cycle engine that uses a high speed turbine and compressor coupled to a rotary alternator, that also generates 12 kilowatts of power.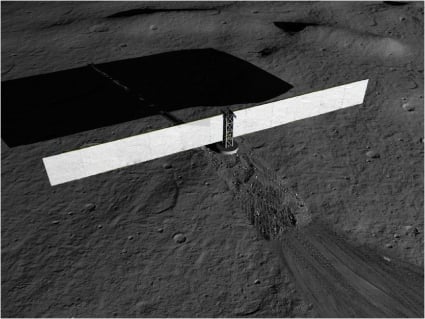 Artist's concept of a fission surface power system, courtesy NASA.
NASA said testing the power conversion units will be an important part of determining if fission surface power is a viable option for moving the moon to the nuclear age.
After one year, NASA will select one of the contractors to build a prototype power converter. The unit will be hooked to a heat rejection system being developed by Glenn at NASA – which will also be providing the space simulation facility. (Moon-landing conspiracy theorists, start your engines.)
Meanwhile, NASA's Marshall Space Flight Center in Huntsville, Alabama is working on a non-nuclear reactor simulator that uses liquid metal coolant as the heat source for the demonstration.
Testing is expected to take place at the Glenn facility in 2012 or 2013. ®