Barcode boarding is really taking off, with Qantas becoming the latest airline to launch mobile phone based check-in services.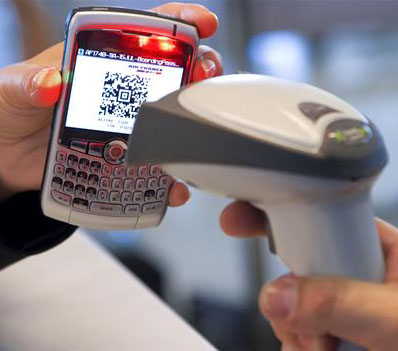 Barcode based check-in. Image courtesy of USA Today
From early next year, any domestic Qantas passenger who checks in and selects their seat online prior to departure can request a 2D barcode be sent as a text message to their mobile phone, or in an email for use on a smartphone or laptop.
Once they arrive at the airport, the passenger only has to get the barcode scanned by Qantas staff before passing directly through to security.
John Borghetti, Executive General Manager of Qantas, described barcode boarding as a "paperless experience".
The airline hasn't said what technical set-up customers must have to use the service, such as which mobile phones will be compatible. However, Borghetti added that all iPhone 3G users at least will have access to barcode boarding.
It's worth noting that Qantas isn't the world's first airline to offer such a service. Air France already has a similar barcode boarding service running on its Charles de Gaulle to Amsterdam Schiphol route.