This article is more than 1 year old
Netbooks and Mini-Laptops
They're little and we love 'em. But which ones are best?
Elonex Webbook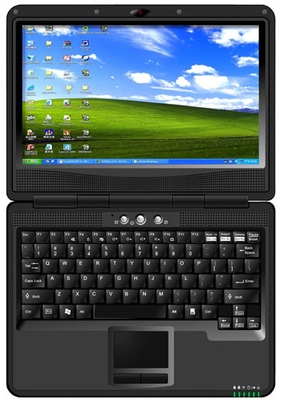 Completely different from the One, the Webbook has a 10.2in screen and a VIA C7-M processor that's compatible with Intel's CPUs. It comes with Windows XP - there's no Linux option - an 80GB hard drive, but only has 512MB of memory.
At 1.3kg it's not light, but the Webbook certainly gives you access to all that Windows software and add-on hardware. While, the 1.6GHz C7-M processor is faster than Intel's 900MHz Celeron, it runs much hotter, making for almost constantly whirring, noisy fans.
Currently only available from Carphone Warehouse online, the Webbook can be bought on its own for £274, of for free if you're willing to take out a £25-a-month, two-year duration Orange data airtime contract - the modem comes bundled for free.
More Info The Elonex Webbook at Carphone Warehouse
Fujitsu Siemens Amilo Mini UI 3520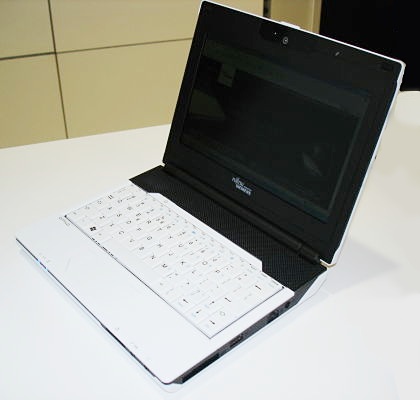 Fujitsu-Siemens' rather sober entry into the mini-laptop market follows the SCC standard for much of its spec. It's USP is the inclusion of an ExpressCard 34 slot - it only has two USB ports, to make room - so it'll be immediately of interest to anyone who's got any of these cards in their current laptop.
We suspect not many have, leaving Fujistu-Siemens trading on its name, the angular solidity of the Amilo's design and the fact that it comes with a set of coloured plastic plates that fit onto the lid for variety. Like the ExpressCard slot, this features seems added for the sake of differentiating the Amilo from all the other SCCs.
On the plus side, the keyboard's not bad - at least not on the pre-production model we saw - and FS will offer the machine with a choice of hard drive capacities, from 60GB to 120GB. Alas, it's only offering the machine with XP.
Reg Pick of the Range Amilo Mini UI 3520 60GB
More Info Fujitsu Siemens' Amilo Mini page