This article is more than 1 year old
Netbooks and Mini-Laptops
They're little and we love 'em. But which ones are best?
The Pick of the Crop
With such commonality of specification, there's really very little to differentiate one netbook from another beyond looks - and they're entirely subjective. But, neck on the line, here are our picks.
We love the Acer Aspire One, especially its keyboard, but then we're writers and that's particularly important to us. It looks great, but it's hard to upgrade and its Linux isn't as accessible as some. There's no 3G support out of the box, and the battery life's not great.
So while these machines get Recommended awards, the Editor's Choice has to go to the Asus Eee PC 901. While it's keyboard may be a little too pokey, its battery life is head and shoulders above the rest, making it, for now, one of the best mini laptops for mobility.
Coming Soon...
We've looked at today's SCCs - and a blast from the past - but plenty more are on their way during the coming months. Toshiba is rumoured to be hawking an own-brand SCC, the NB105, around schools, and Samsung has already launched a netbook in its native Korea - it's hard to imagine it not bringing the machine to the West, despite the lack of success its Q1 series of UMPCs had here.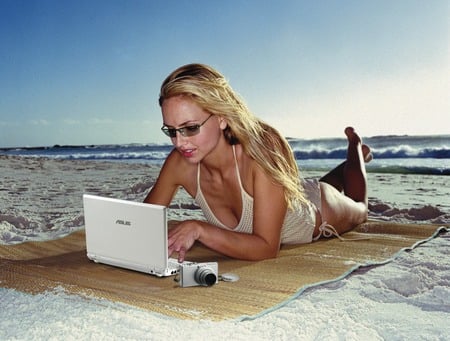 Asus Eee PC and friend: plenty more small, cheap computer choices to come
Lenovo is certainly readying its 8.9in IdeaPad S9 and the 10in IdeaPad S10, both known to be XP-only offerings with an emphasis on HDD storage, although the S9 will have an SDD option. LG has the X1110 coming next month, but it appears to be another rebadged - and slightly redesigned - MSI Wind. To that list we can add lesser names like Commodore and ECS. There will undoubtedly be many others.