BT watchdog joins BT
Trebles all round
---
Sean Williams, a former senior Ofcom regulator who ran the process that created Openreach and stopped short of breaking BT's power over the telecoms industry, has been hired by, er, BT.
The firm announced on Thursday that Williams had been made "Managing Director, Retail Strategy, with responsibility for BT Retail strategy and products, legal and regulatory services".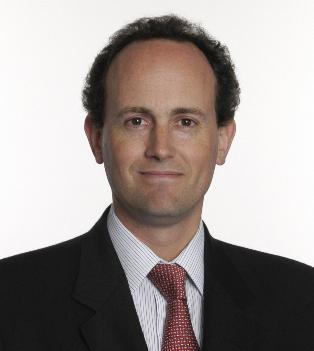 Sean Williams, now BT, former OFT communications
markets, former Ofcom
He'll have plenty to chat about with his old pals at Ofcom. BT is lobbying hard to free itself from the universal service obligation, which requires it to connect less profitable remote areas. It's also pushing for greater pricing control over any high speed fibre networks it deploys.
Williams joins BT after a very short stint at the Office of Fair Trading. After stepping down from Ofcom's board at the end of March 2007, he served on the OFT's board and was responsible for "development and enforcement of economic regulation and competition policies in communications markets".
A backside-covering canned quote in BT's press release had Williams' saying: "It's over a year since I was engaged in the communications sector at Ofcom. It is a fascinating, fast moving sector. I am very much looking forward to coming back to it as part of a great business and a great team."
During his multi-year Ofcom tenure, beginning 2003, Williams "was a key architect of the process which led to the BT Undertakings and functional separation", according to the regulator's Chairman David Currie.
The creation of Openreach ("functional separation") is now touted by Ofcom as an example of its own brilliance, especially in light of the failure of some of its European counterparts to loosen the stranglehold of their own incumbents. When UK regulators were pondering how to rein in BT's monopoly in 2004 however, some industry observers called for running of the physical network to be forcibly spun out into a separate public company to ensure fairness ("structural separation").
Ofcom, in the process designed by Williams, declined, to the dismay of many. Ofcom promoted him to its board. Having now hired him to a well-paid executive position, we can assume BT was not too unhappy with his work either.
Viviane Reding, the European Commissioner attempting to shake up telecoms regulation, complained on a visit to London last year that national regulators have a "cosy" relationship with incumbents. We can't imagine what might give her that idea... ®