A dramatic image from galveston.com appears to show the moment at which Hurricane Ike did for the island's webcam sited in the Strand Historic District: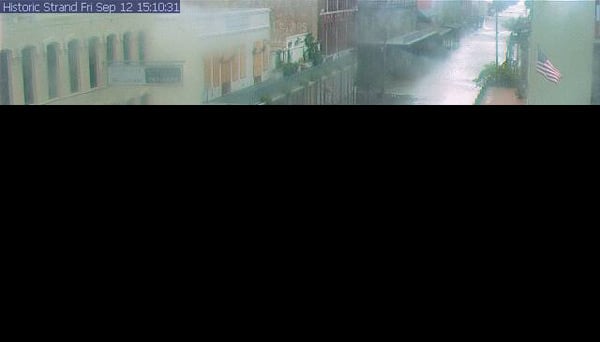 In fact, the timestamp shows this particular camera held out for a few hours longer than those facing the full wrath of Ike. Examination of the last "Wave Cam" still, taken from The Spot restaurant at 32nd and Seawall, shows it went offline at 10:04:45 on Friday, while the "Cruise Cam" went under just three seconds later and the "Commodore Gulf Cam" had already died at 10:04:41: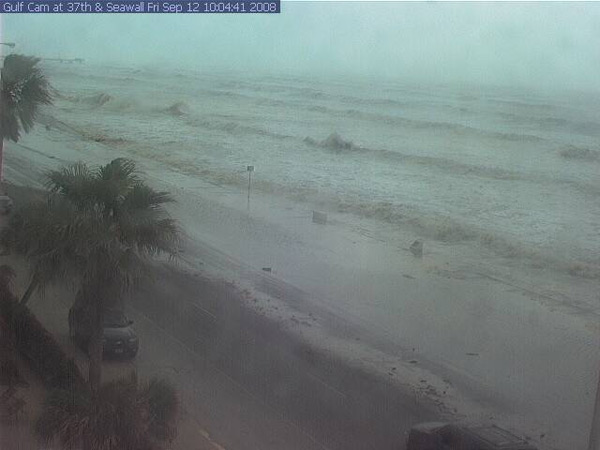 The full force of Hurricane Ike hit Galveston on Saturday, but by that time much of the island was already flooded by a a 12ft storm surge. How hard can be judged by what Mayor Lyda Ann Thomas said yesterday: "We have no power. We have no gas. We have no communications. We're not sure when any of that will be up and running."
She told evacuated residents: "Do not come back to Galveston. You cannot live here at this time." ®