Best Buy's bottom line dipped lower than it anticipated for the second quarter, due to expansion and more folks purchasing less profitable wares such as notebook computers and video game consoles. But the slump was somewhat smoothed by strong sales from its lucrative mobile phone biz.
America's top electronics retailer reported Q2 fiscal sales rose 12 per cent to $9.8bn, compared to revenue of $8.8bn in the same period last year. The company chalks a piece of it up to a net addition of 156 new stores over the past 12 months.
Expansion was joined in sinking profits by the completion of Best Buy's roll-out of a mobile phone specific business (Best Buy Mobile) and Apple store-within-a-store spots at current locations. Add preparations to expand into Europe, Mexico, and Turkey to the list as well. Net earnings fell 19 per cent to $202m from $250m year-over-year.
"In a challenging environment that finds many of our competitors retrenching, we are growing and opening more new stores," said Brian Dunn, Best Buy chief operating officer in a statement. "We believe it's prudent for strong companies to distance themselves from their competitors during tough times. We know that when the world's most resilient economy rebounds, we'll be well positioned to benefit from it."
Consumer electronics is Best Buy's bread and butter, accounting for 38 per cent of its profits during the quarter. The retailer said projection and tube televisions sales continue to sink sharply as more customers opt for flat-panel TVs. MP3 player sales dipped slightly in the quarter.
Video games software were about 16 per cent of Q2 revenue – flat year-over-year. But there was a strong gain in game console sales now that retailers can actually keep the machines in stock and their prices begin to fall.
Home office products dominated Best Buy's revenue growth, accounting for 34 per cent of Q2 profits. Notebook computers lead the charge, along with mobile phones – fueled by a chain-wide expansion of Best Buy Mobile
Looking ahead, the retailer said it expects revenue for the fiscal year of about $44bn. Best Buy expects sales to slow in the second half compared to last year, primarily due to the end of US government fiscal stimulus checks and the maco-economic climate. ®
Bootnote
Oh, you probably came for this: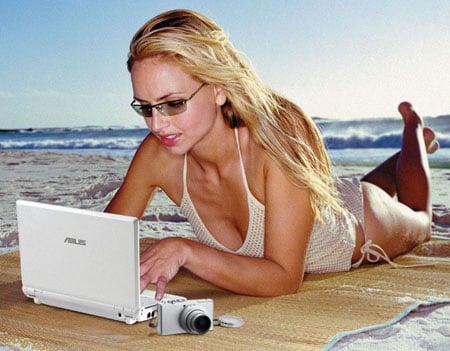 Gratuitous is our middle name.