A high frame rate ensures the capture of fast-moving images that cameras with slower frame rates simply blur out. So Casio has expanded its Exilim range with a super speedy snapper.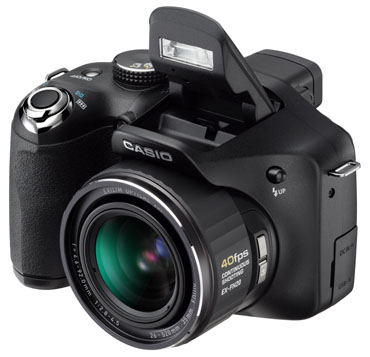 Casio's EX-FH20: snaps 40f/s burst-mode stills and 1000f/s videos
The EX-FH20 captures still images in rapid fire burst mode at up to 40 shots a second, and videos at a maximum of 1000f/s. It's worth noting that when you're notching up 40f/s still snaps, the 9.1-megapixel camera suddenly lowers itself to a seven-megapixel snapper.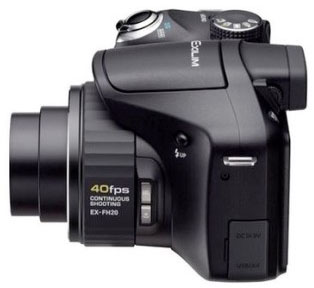 The camera is 9.1-megapixels, most of the time...
Should you want to record, say, a water balloon mid-burst then you can choose between a 1000, 420, 210 or 30f/s video shooting mode. But it's also worth noting that 30f/s is the only video speed at which the camera can capture 1280 × 720 HD quality video.
The camera has a maximum ISO sensitivity of 1600 and comes as standard with a 26mm wide angle zoom lens, allowing for a 20x optical zoom.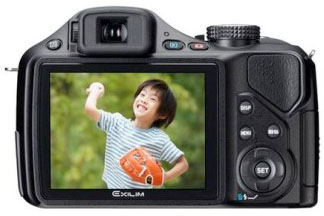 A YouTube video capture mode's included
The EX-FH20 has the same YouTube capture mode that's been featured on existing Exilim cameras, such as the EX-Z150. All the standard image enhancement features are also included, such as anti-shake and 18 pre-set shooting modes.
Content's recorded onto SD memory cards and although there's no HDMI port for linking the camera into your telly, a USB port does feature. Images and video can be viewed on the camera's 3in LCD.
Casio's EX-FH20 will be available in the UK next month for £400 ($710/€500).