Samsung has made a $5.85bn all-cash hostile takeover offer for SanDisk and is waiting for other potential bidders to come out of the woodwork. Toshiba and Seagate are obvious candidates for a bidding war.
The background to this bid is that Samsung is the leading supplier of NAND flash memory, used in handheld intelligent devices such as digital cameras, music players, camcorders. NAND flash is also beginning to be used in notebook computers, and could soon be seen in solid state drives in servers and storage arrays.
Samsung has a 32 per cent share of the market and licenses technology from SanDisk, stumping up about $350m a year in royalty payments.
SanDisk has around 15 per cent of the flash market, makes flash-using products like music players, and has controller technology along with 3-bit and 4-bit multi-level cell (MLC) technology. This is seen as important to increasing flash capacity and lowering its cost per GB.
The company also has 3D memory technology, seen as a possible flash replacement in the years ahead. SanDisk has a joint flash manufacturing agreement with Toshiba, the number two flash supplier with 27 per cent the market share.
Recently SanDisk announced poor results and its share price has declined from a 52-week high of $60 to about $15 in recent days.
Talking turkey

Samsung and SanDisk have been talking since May when, SanDisk claims in a September 15 letter, that Samsung indicated willingness to pay more than $28.75 per share. This would value SanDisk at $6.47bn.
The letter rejects Samsung's cash offer on several grounds, including the points that it undervalues SanDisk, fails to deal with potential regulatory obstacles to a merger, and offers no protection to shareholders if a deal is not consummated. SanDisk raises the possibility of the bid being a ploy to gain leverage in licensing negotiations.
Samsung seeks detailed SanDisk operating information for its due diligence. But SanDisk refuses to co-operate, saying it needs shareholder protection The companies need negotiate a new licensing agreement to come into operation, if the bid fails to complete, it says.
Samsung sent back a reply earlier today, expressing deep disappointment at SanDisk's unrealistic expectations, and saying that much had happened over recent weeks which meant conditions had changed.
It contains an implied threat to future royalty revenue, saying: "reliance on IP and enforcing it is a costly and uncertain business for both companies." An issue over regulatory approval is dealt with offering SanDisk access to its outside legal counsel who thinks that obstacle can be overcome.
The letter makes a renewed request for access to due diligence information, including SanDisk's "relationship with Toshiba, forecasted operating plans, R&D projects, technology roadmaps, key employees and pending litigation," and expresses a wish for a mutually agreed outcome.
Shareholder appeal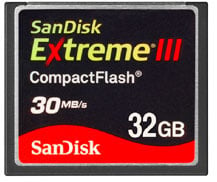 Samsung says it is going over SanDisk CEO Eli Harari's head to shareholders. It doesn't say it might raise its bid if the due diligence information is satisfactory either. The implication is that it is waiting for other bidders to emerge.
Toshiba is reported as being open to a combination with SanDisk. Seagate has also been associated with a potential SanDisk merger or takeover.
SanDisk is willing to be bought but wants more money. Its share price rose 4.3 per cent yesterday, up to $15.03, signalling no great enthusiasm in the market. Samsung's bid is a big premium over yesterday's closing price.
A bid north of $28.75 per share, say $30/share, would value SanDisk at $6.75bn. If Toshiba or another bidder enters the fray then that is a price SanDisk has virtually said it would accept. If there is a bidding battle Samsung would have to raise its offer, up to $7bn, or more.
If Seagate enters the fray, the price could rise even higher. Why then, doesn't Samsung cut Toshiba out by offering $29 a share or so?
Samsung's game plan seems to be to smoke out other bidders and, if none emerge, getting SanDisk relatively cheaply? Is it saying, in effect, "Hey SanDisk man, where you gonna run to?" ®