World of Warcraft upkeep costs only $200m
Total. Since 2004
---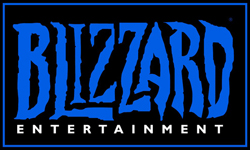 Blizzard Entertainment is indisputably making money hand-over-fist with its massively popular online RPG, World of Warcraft. But surely maintaining a game with some 10 million active subscribers worldwide takes a serious bite out of profits?
Not so, according to Blizzard on its Analyst Day conference call on Tuesday. The game maker said it has spent only $200m (~ £110.24m) on upkeep since the game launched in 2004.
That $200m figure apparently includes payroll for the entire staff, hardware support, and customer service. The news comes care of gaming blog Kotaku
While Blizzard doesn't say exactly how much it makes off WoW, let's try to put that into some perspective.
Blizzard estimates the game has over 10 million subscribers worldwide. Rates depend on the region, and things like free guest passes and discounts make things tricky. But let's use a conservative three quarters of that figure to play around with - 7,500,000 users paying month-to-month - and let's say their monthly subscription rate is $15 (the US rate).
That would mean the company is pulling in a total $112.5m every month. That's $1.35bn (~ £743.5m) per year in revenue from subscription fees alone.
Not bad for a four-year investment of only $200m.
And of course, that $1.35bn number may rise to new heights with the release of the Wrath of the Lich King expansion pack in November.
Sure there's plenty of other revenues - and expenses - that factor into the equation, but the point is that Blizzard has hatched itself a golden egg. Or [Azerothian Diamond] perhaps (no wait, those are pretty much vendor trash nowadays.)
Let's beat this dead horse. Consider The9, owner of six of China's fastest privately-owned computers and regional publisher and server host of WoW in that country. In August, the company said it earned $66.3m in its second quarter. About 90 per cent of those earnings were from running WoW.
Basically, you're in the wrong racket. Quit your day job and make the world's most popular online game instead. ®