Updated Nokia is developing two new E-series handsets, according to a promotional video that's been leaked online.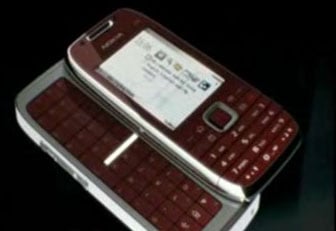 Nokia's E72
Although the YouTube video is most likely a stab at viral marketing, the polished performance shows one device called the E72 and another dubbed the E75.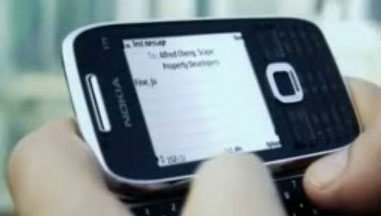 A sliding Qwerty keyboard
The E72 is quite a narrow talker, with an equally narrow Qwerty keyboard that slides out from underneath. An accelerometer recognises which orientation the phone's being held in, suggesting that the phone's also set-up for viewing pictures and videos in either orientation.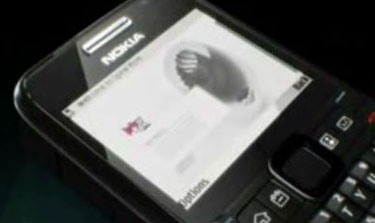 E75 - for business people everywhere?
It's worth noting that an E72 already exists though, but not from Nokia. It's from rival phone manufacturer BenQ.
The E75's a wider handset than the E72, but looks more like a business orientated talker akin to the existing E61i. The E75 doesn't sport a slide out keyboard.
A release date or price for either model isn't known yet.
Updated
Since we wrote this story, the video's been pulled. But if you missed it, we've added a couple of pictures to show you what you missed.