This article is more than 1 year old
G1 Android launch pictures leaked?
Phone pics emerge hours before launch
There may only be several hours to go before T-Mobile officially unveils the G1 Android-based handset. But that hasn't stopped what's believed to be the world's first official photos of the phone being leaked online.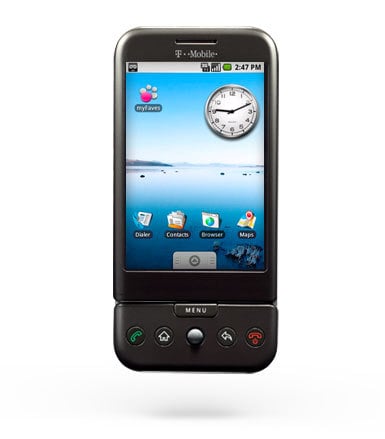 The G1: available on T-Mobile, runs on Google's Android and made by HTC
According to a report by TmoNews, the images show the upcoming device's "Home" screen and a snap of it both playing a video and accessing the web. An image of the G1 running Google Maps is also shown.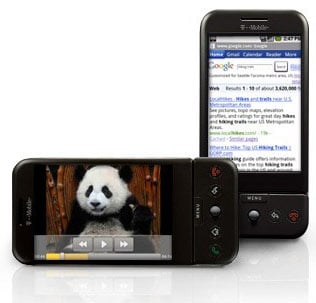 Watch videos and surf the web, in either orientation
An accelerometer ensures that the Google talker can flip the screen's display between vertical and horizontal.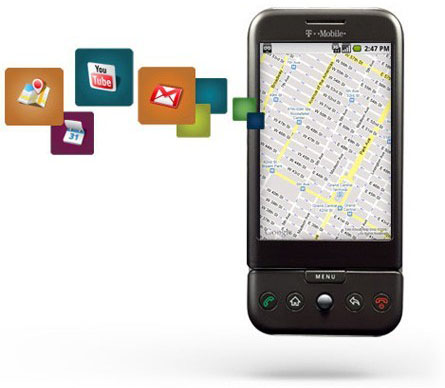 Google Maps is on-board
It's been rumoured that the phone has a 3.1-megapixel camera and a 4.6in display. Thanks to an earlier leak of less formal looking pictures, we already know the G1 has a slide out keyboard too.
It's thought that the phone, which is manufactured by HTC, won't support stereo Bluetooth or have the capability to shoot video.
Nonetheless, the official announcement will be made later this afternoon. So we'll bring you everything with T-Mobile's authentication signature on after that.