This article is more than 1 year old
Dell intros compact DLP projector
It fits in your pocket, and it throws your laptop's screen output up onto the wall. It's Dell's M109S "on-the-go" projector.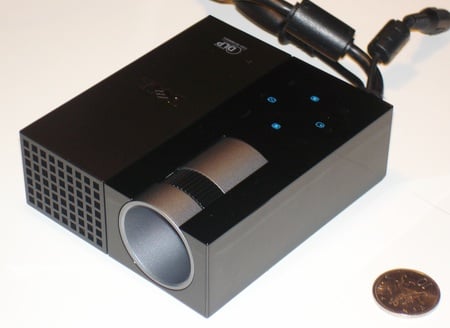 Dell's M109S projector: connect
The compact unit weighs just 360g. The resolution's 858 x 600 and the mercury-free LED light source is capable of projecting the image up to 2.4m.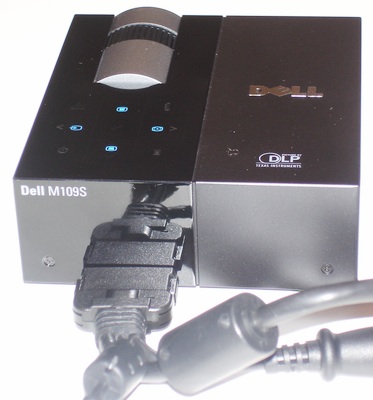 One-port box
The M109S uses Texas Instruments' Digital Light Projection (DLP) technology to render the image.
There's a single connector on the back, into which you hook a three-way splitter cable that provides two video feeds - VGA and composite-video - and power. The latter takes juice from a standard Dell Latitude or Vostro power brick - saving the need to carry two if you pair the projector with one of the company's latest business laptops.
The M109S goes on sale in the US today. It will be offered globally in the coming months, Dell said. There's no word yet on pricing.