World's largest digital photo frame displayed
Super size scenery
---
Digital photo frames are nice to look at in the corner of your room, but Smartpart's latest frame will need more space than that because it's claimed to be the world's largest.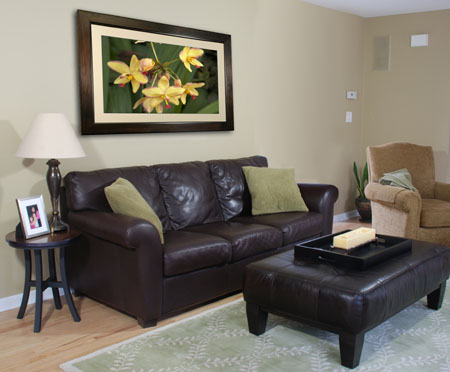 Smartpart's digital photo frame measures 32in
At 32in the frame will likely be best displayed on a wall, making it look like an LCD telly. The screen sports a 1366 x 768 resolution and is surrounded by a "natural wood" frame that boasts an espresso finish to keep you awake whilst browsing through holiday snaps.
Smartparts has also ensured that the super size frame's Wi-Fi enabled and compatible with Windows Live Photo Gallery, so sending pictures to it should be a breeze. Images can also be loaded onto the screen through SD and Compact Flash memory cards. It'll even play videos too.
A remote control allows you to alter the frame's settings from up to 100ft away and, if you really must get that work presentation done on a Saturday morning, then the frame can display PowerPoint and PDF files.
A launch date or price from the SP3200WF frame hasn't been seen yet.