Exclusive SpringSource, steward of the ever-popular Spring open source Java framework, is getting an operations specialist from the investment community with an application-server background.
The position of president and chief operations officer has apparently been created and awarded to Rob Bearden, an entrepreneur in residence with Benchmark Capital. Bearden is former chief operations officer for JBoss, now owned by Red Hat.
Benchmark has been an investor in SpringSource since May 2007, committing $10m in Series A funding. Since then, Benchmark's been joined by Accel, with the companies jointly putting $15m in Series B funding earlier this year.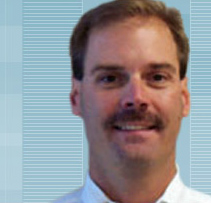 Bearden: management springs for Rob
Sources close to SpringSource said Bearden was named president and chief operating officer "secretly" with a formal announcement planned for next week.
Spring Framework founder, and open-source campaigner, Rod Johnson will remain as the chief executive of the company.
SpringSource was unable to comment on Bearden's appointment at the time of writing.
Bearden's appointment as an operations chief will raise questions about what's coming next from SpringSource in terms of making Benchmark a return on its investment, and whether SpringSource will remain an independent operation.
According to Benchmark, Bearden "played a key role in its acquisition by Red Hat". However, he also helped "architect and execute" JBoss' business model and manage its worldwide operations.
Interestingly, he's the second senior-level executive to join with a major application server background. Former BEA Systems' WebLogic Server executive vice president and general manager Peter Cooper-Ellis joined in June. Cooper-Ellis helped grow BEA's WebLogic Server Unit from its beginnings.
Whether it's a middleware product growth or a corporate buy-out strategy that lies ahead, SpringSource has already managed to roil users with one early plan to make money and streamline its operations.
A support package was announced by the company last week that appears to limit who receives updates to the Spring framework.
SpringSource Enterprise will provide maintenance releases for a three-year period after the availability of a major new release to customers paying a subscription. Community maintenance updates will be made available for just three months after a major release to address initial stability issues, according to SpringSource.
Johnson explained the new support plan by telling InfoQ it would be impossible to provide free, top-quality maintenance for the large number of Spring releases in circulation.
According to Johnson, the source code used by SpringSource employees is still available to "technologists who believe in open source". The move "only affects those who are unwilling to go near source code, or update to the latest version," he said.®
Similar topics