Those of us who've been keeping close tabs on Google's Orwellian Opel Street View spycars and their inexorable progress across the UK and beyond recently pondered how long it would be before every highway and byway fell to the search monolith's all-seeing eye.
Well, we've just received some evidence indicating the complete surrender of privacy may come quicker than imagined, courtesy of this snoopmobile caught in rest mode somewhere in the south of England: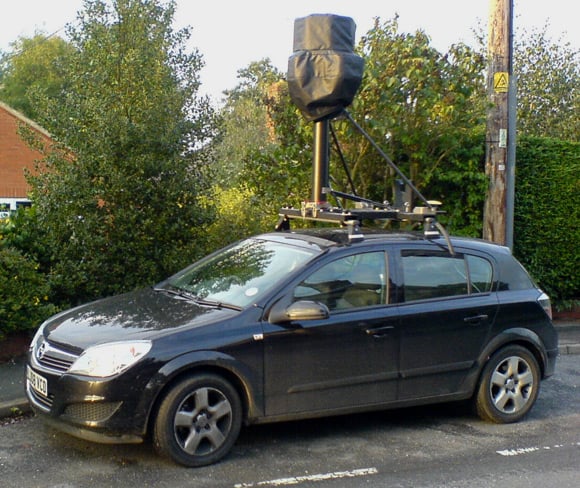 The Google operative in charge of this particular vehicle obligingly left his or her work schedule on the front seat: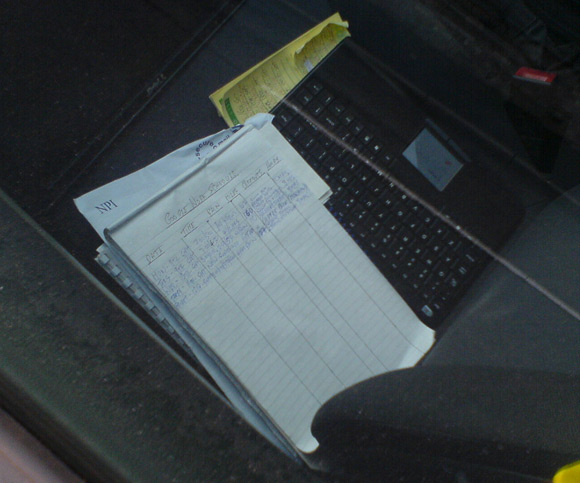 The Vulture Central counter-black-ops department was able to extract some data from the document, which reveals the chilling speed at which the invasion is progressing: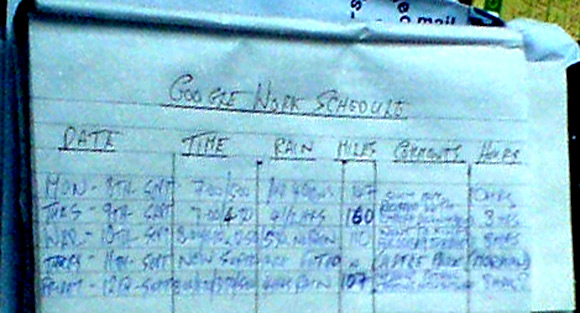 Yup, these boys are at times starting their engines at 7am, and covering up to 160 miles in a single day. Now, the UK's roads extend around 233,000 miles. If we assume Google has ten black ops vehicles working five days a week (call it 260 working days a year), covering an average of 100 miles a day, it will take the search monolith less than 12 months to complete its dark task.
And in case you're wondering just how far Google has travelled to date, here's the current state of play, as spotted by eagle-eyed El Reg readers. It make sobering viewing, and no messing:
View the Map (opens in a new window)
For the record, we're still updating the map regularly, so keep those photos coming, and don't forget to include an exact location with your snaps. ®