Panasonic punts 'Freesat inside' HD TV duo
Bringing HD to the masses
As the masses slowly catch on to the free satellite TV message, Panasonic has begun expanding its range of HD TVs with integrated Freesat tuners, by unveiling two further models.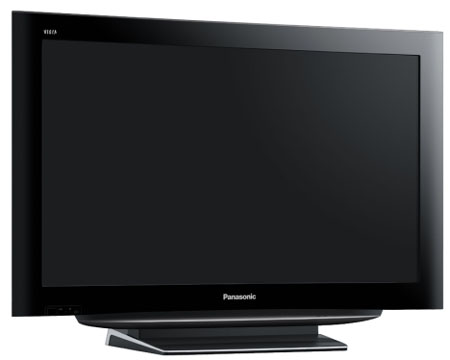 Panasonic's 32in and 37in 'Freesat inside' duo
The modestly sized 32in and 37in sets form part of its new LZD81 series and because both can receive HD programmes over Freesat, there's no need for a set-top box.
The contrast ratio on both sets is 10,000:1 and, in addition to displaying crisp and clear full HD content, each will upscale SD content too.
In an effort to overcome what Panasonic has dubbed LCD "colour wash-out", which it claimed occurs when you're not looking directly at the screen, the two sets have a wider-than-normal, 178° viewing angle in both horizontal and vertical orientations.
Panasonic's also included three HDMI ports, and an SD memory card slot's built into the side too.
For the eco-conscious viewer, an "Eco Mode" automatically sets the screen's picture qualities, such as brightness, according to the ambient lighting conditions. Hopefully this will use less power and, just maybe, save you a buck or two.
Both models will be available next month, but prices haven't been received yet.