'Leccy Tech Porsche may or may not be working on an electric sportscar - there's nothing lined up for its Paris Motor Show appearance, that's for sure - but if you want one, turn to German auto tuner Ruf.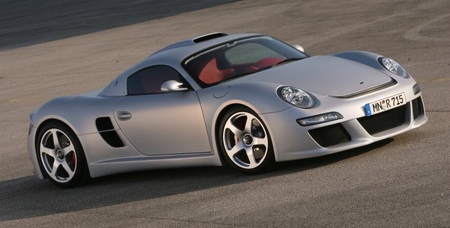 Ruf's custom Porsche CTR3: will the 'leccy one look like this?
Next month, the company will show off a prototype based on the Porsche 911. Under the hood, there's an electric motor driven by a lithium-ion battery capable of holding sufficient charge for a 150-180 mile trip.
According to Autocar magazine, the Tuf 911 has a 200bhp motor that can yield 500lb/ft of torque. It's expected to be able to hit 125mph.
Tuf stressed that the model it'll be demo'ing is not a model it will be offering to the public, though we're sure if your wallet's capacious enough...