That sound you can hear is Steve Jobs laughing after reading figures from US market watcher NPD that Apple laptops accounted for 20 per cent of retail notebook sales during July and August.
That's the key back-to-school sales period, and it indicates that the MacBook family - expected to be refreshed any day now - has struck a chord with parents buying for their kids, and for students heading off to college.
Get 'em young, and you've got 'em for life.
Impressive as the 20 per cent marketshare statistic is - for a company that's so often regarded as a doomed irrelevance - it's not the best one. That figure covers Apple's share of the market as measured by the number of boxes shifted. Look at the revenue garnered instead, and Apple's market share jumps to 35 per cent.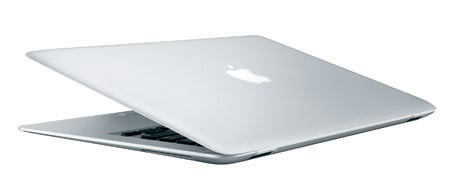 Apple's MacBook Air: punters keen to pay a premium
This at a time when laptop computers have never been cheaper. It not only vindicates Apple's strategy of premium pricing but also suggests that the company has indeed benefited from a backlash against Windows Vista.
Windows laptop sales were down 1.5 per cent by value and ten per cent by volume year on year, while Mac notebook sales grew 30 per cent by revenue and 35 per cent by units, according to NPD.
Can it continue? Some pundits have pointed to the anticipated massive growth forecast for the Small, Cheap Computer sector as a sign that consumers and other buyers will be increasingly unwilling to pay big money for laptops.
True, but that doesn't mean Apple can't continue its charge-extra-for-the-intangibles strategy while embracing such new form-factors and pricing models. An 8.9in MacBook Nano, for example, could well be priced above existing netbooks and would still sell by the truckload.
In fact, we'd argue Apple should get into this space as quickly as it can. The presence of so many Linux-based SCCs means that Windows is not seen as the de facto OS in this market, as it is in the mainstream laptop arena. If Apple, free from the Windows tax, prices a micro MacBook on a par with Linux-based SCCs its colourful, user-friendly OS would clean up.
But no, the threat to Apple doesn't come from SCCs, it comes from suppliers of traditional laptops. As Dell, HP and co. have at long last come to realise, there's so little difference between the internals of vendor A's laptops and vendors B's, that the only real way to differentiate is on the very intangibles Apple has pursued, albeit for slightly different reasons.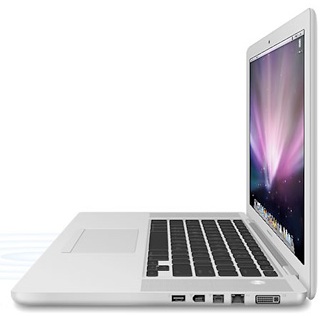 MacBook Pro: in demand
Apple had to do so because it was all it had in the face of the massive universality of Windows. Dell and co. now have to do so because Intel's success in turning the laptop into a platform package of components has rendered them all identical.
No wonder all of Dell's latest laptop launches have focused on look and feel as much as if not more than speeds and feeds. Now it's all bout giving buyers choice, and that's not an approach Apple is well geared up to deliver, though its experience with the iPod and original iMac shows it's not unaware of the trend.
For consumers, laptops are becoming like cars - they all get you from A to B, but purchase decisions are as likely to be made on branding, style and statement as price and build quality. As NPD's numbers show, Apple's marque is new very desirable indeed.