RM Asus miniBook Plus netbook
Asus Eee PC 904 HD rebranded
Review Oxfordshire-based RM has formed alliances with makers of Small, Cheap Computers to rebrand sub-notebooks for schools. Its latest is the RM Asus miniBook Plus, its moniker for the Eee PC 904HD.
When it comes to IT products, schools look for a range of features, including portability and affordability. Little wonder then that RM soon found demand for the original miniBook - aka the Eee PC 701 - far outstripping supply. But the company has also taken on board comments from schools that were looking for a miniBook with a larger screen and keyboard – and ran Windows.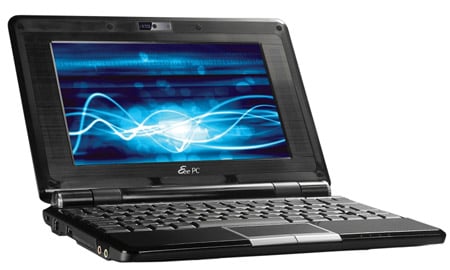 RM's Asus miniBook Plus: ticks all the boxes, except the one marked "Linux"
Although some schools have moved over to open source software, and others are enthusiastic Mac users, the fact is that the vast majority of educational software is still produced for the PC, and even diehard Apple and Linux schools have the odd PC (or two) to run it. That said, it's a shame there isn't a Linux version of the miniBook Plus.
The arrival of the miniBook Plus seems to tick all the boxes for user requirements. It's got a 900MHz Intel Celeron M processor rather than a 1.6GHz Atom N270, which helps keep costs down without compromising performance to any great extent. And there's 1GB of DDR 2 Ram, plus an 80GB HDD - no solid-state storage here.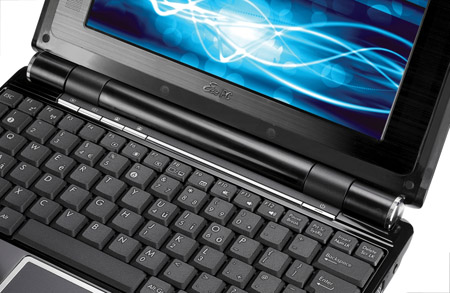 A bigger chassis means a bigger keyboard
The miniBook Plus uses the same chassis as the Eee PC 1000 series, which means a near-full size notebook keyboard - although the miniBook Plus retains the 8.9in screen used by the 900 and 901 Eees. Asus has equipped the machine with four power modes: Auto, Power Saving, High Performance and Super Performance. The power saving mode underclocks the CPU speed to 630MHz while the high performance mode runs it at 900MHz. The auto mode toggles between the two. The super performance mode overclocks the CPU a little, to 960MHz.