Nintendo introduces redesigned DS
DSi gets camera, SD card slot
Nintendo has finally spoken out over rumours that it's redesigned the DS handheld console, and has released details and pictures of the upcoming machine.
Called the DSi, the machine has a three-megapixel camera integrated into the lid and a SD memory card slot built into the side. The console's audio capabilities have been improved too, adding in the ability to adjust pitch and playback.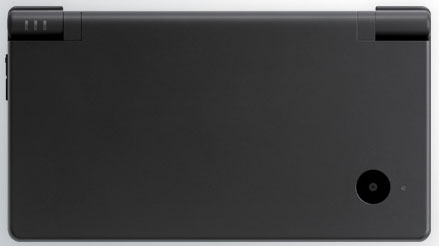 Nintendo's DSi: features a 3Mp camera and SD card slot
Although the DSi looks almost identical to its forerunners, a number of online sources have reported that the latest machine's twin screens are ever so slightly larger, up from 3in to 3.25in. It's also said to be a tad slimmer, by about 12 per cent, which has apparently been achieved by removing the Game Boy Advance (GBA) cartridge slot.
Incidentally, Nintendo has firmly denied online claims that the DSi has two touchscreens. There's only one, folks.
The machine will be available in white or black body colours and although it'll appear initially in Japan on 1 November for ¥18,900 (£101/$179/€128), the DSi will hit Europe sometime during spring 2009.
Click for the Nintendo DSi Picture Gallery