Reg readers: Distributed software development is hard
But is there hope?
Another major factor affecting performance is the motivation behind implementing a distributed approach to development in the first place. While about half of respondents tell us taking advantage of cheaper remote resources for cost-control purposes is a major driver, around a third highlight resource flexibility and/or a more a strategic value oriented initiative as being important. Some would argue that while the latter motivation is more noble, the former is more pragmatic, but the results of our poll suggests that putting too much emphasis on cost savings may actually be false economy (Figure 4).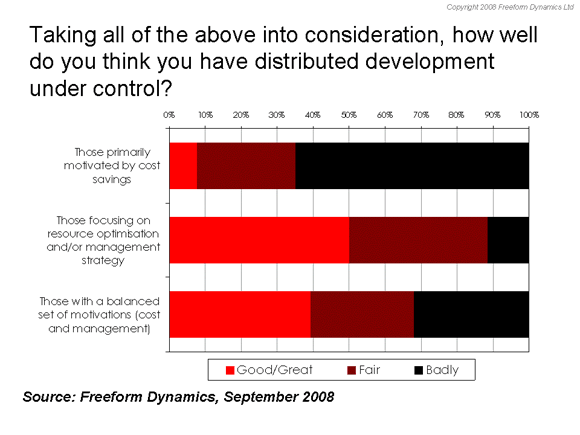 Figure 4
Clearly, if cheap remote resources translates to inadequate experience and skill sets, an organisation's thriftiness may come back to bite it. This could apply particularly if it leads to quality issues in the software – which could make things more expensive, not less.