Reg readers: Distributed software development is hard
But is there hope?
Beyond management and policy, one of the other key success factors for implementing a distributed development model successfully is having the right tooling in place, but the emphasis here is very much on generic email and document sharing, with more limited use of specialist software solutions (Figure 7). It's perhaps ironic that despite this emphasis, the main challenge is still collaboration, which points to the inadequacy of generic email-type mechanisms.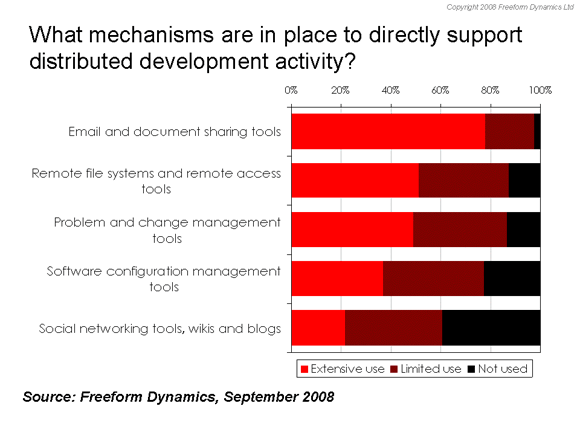 Figure 7
As we saw before there is a general correlation between adoption of appropriate tools and overall performance. We have seen a similar picture in this current poll, with those implementing change and/or configuration management, for example, faring better in terms of quality and control.