Cheer up, EMI investors. The company's "incoming brain" is focussed on "the niches". That's the inspiring message from EMI's new head of digital strategy, Cory Ondrejka.
Cory is the man EMI hired away from Sadville, the loss-making online game that's not a game, renowned for its pervs, pyramid schemes and flying penises.
Ondrejka was hired by the equally utopian former Googler Douglas Merrill [Taurus | Year of the Dog | extremely dull blog] earlier this year. Ondrejka may not know much about the music business, reliable systems or consumer marketing, but he knows what to do when cornered. Like a squid making a rapid exit, he blows out a black cloud of Web 2.0 buzzwords.
'The Long Tail' is the future, Ondrejka told the Digital Music Forum in Hollywood this week. As are 'crowdsourcing', 'collaborative filtering', and 'micro targeting'.
"The niche actually monetizes better, and if you doubt that, you should probably go check out eBay or Google, or Second Life for that matter," he added.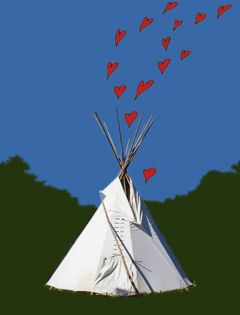 EMI's Digital Media division examines a new niche
But perhaps Sadville isn't the best example of a "profitable niche". Over several years, it's soaked up tens of millions of venture capital without achieving break-even. And in 2005, its founder Philip Rosedale insisted that the company was "a not-for-profit laboratory. It's a research operation devoted to the creation of a Better World."
Do you think EMI shareholders share the same ambitions? And do you think they've rumbled the newcomers yet? ®