This article is more than 1 year old
Microsoft gives users six months longer to flee from Vista
Buckling to OEMs?
Never mind that Microsoft has kicked off a hyped ad campaign to convince the public to buy Windows Vista PCs, - it's also given users more time to switch back to Windows XP.
OEMs have been given an additional six months to sell PCs running Windows Vista with the ability to downgrade to Windows XP using an accompanying recovery disc.
Partners originally had up until January 31 2009 to provide the Windows XP Professional recovery media with machines running Windows Vista Business or Windows Vista Ultimate. Now they have until July 31, 2009, a Reg reader has informed us.
You can find information on the original deadlines here, here, here and here (warning PDF).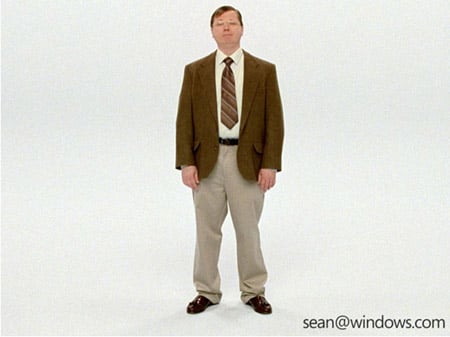 Inspired: Microsoft's answer to Apple's 'I'm a PC' ad
And, according to an email sent to the employees of one OEM, Microsoft's hardware partners are working on the company to have the July deadline extended even further. The goal seems to be to help PC users who cannot move to Windows Vista move smoothly to the next version of Microsoft's desktop operating system, Windows 7.
Microsoft was unavailable to comment at the time of going to press.