NASA's Messenger has delivered its second set of postcards from Mercury, following a successful low-altitude fly-past on Monday which saw the spacecraft swoop to within 125 miles (200km) of the planet's surface, snapping furiously as it went: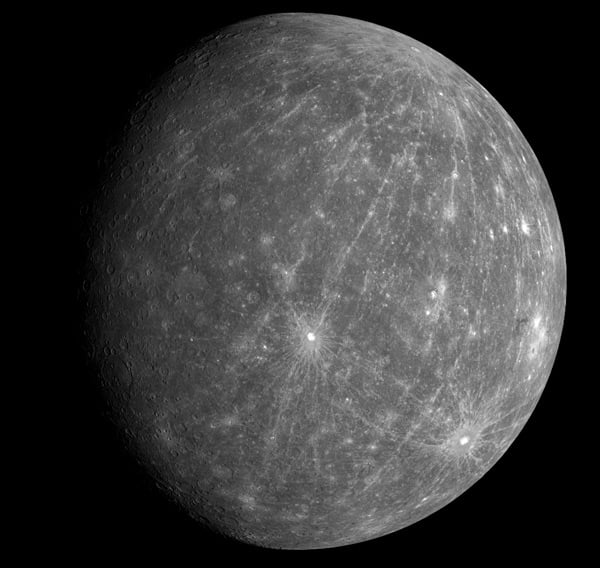 This image was taken around 90 minutes after Messenger's closest approach. NASA explains: "The bright crater just south of the center of the image is Kuiper, identified on images from the Mariner 10 mission in the 1970s. For most of the terrain east of Kuiper, toward the limb (edge) of the planet, the departing images are the first spacecraft views of that portion of Mercury's surface. A striking characteristic of this newly imaged area is the large pattern of rays that extend from the northern region of Mercury to regions south of Kuiper."
Messenger is now en route to a third and final fly-by of Mercury in September 2009, prior to orbital insertion around the planet in March 2011.
NASA has a bigger version of the above snap here, and more Messenger Mercury images here. Those of you with a penchant for the technical can satisfy your Messenger instrumentation lust right here. ®
Similar topics