Asus confirms touchscreen Eee in pipeline
---
Asus will launch an Eee PC netbook with a touchscreen display early next year, a company executive has said.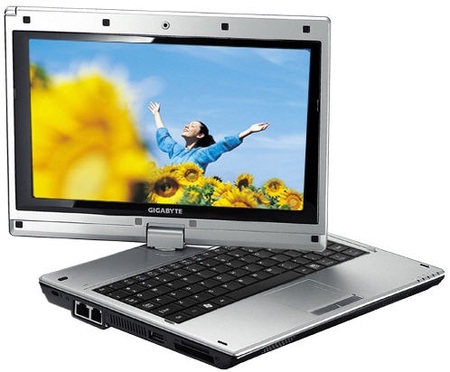 Gigabyte's M912: inspiration for Asus' touchscreen Eee?
The introduction looks set to take place at the Consumer Electronics Show (CES) in Las Vegas early in January 2009, where Asus has already lined up a major launch event.
Samson Hu, the head of Asus' Eee division, said the company expects the addition of a touchscreen to drive sales. Anecdotally, a fair few Register Hardware readers have commented that they'd like to see a touchscreen Small, Cheap Computer, but we can't see the attraction. Maybe we're too wedded to our keyboards and mice.
And there is a touchscreen SCC out there: the M912 from Asus' rival, Gigabyte. Launched last June, it finally started shipping just recently.
Asus Eee PC Reviews
Eee PC 1000
Eee PC 904HD
Eee PC 901
Eee PC 900
Eee PC 701