The Flip pocket camcorder range has widened with the addition of a model sporting touch-sensitive controls and redesigned body.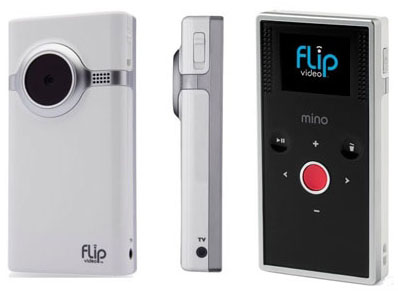 The Flip Mino: touch sensitive
Although the Flip Mino has already made an appearance in the US, the latest model is now set to be released in the UK with keys that'll only be displayed when they are relevant - which smacks of similarities to the keypad found on LG's KF510 handset.
The flip-out USB connector, which has made the range so famous, has also been moved from the side to the top of the Mino. The camcorder weighs a mere 90g.
The Mino has 2GB of Flash memory built in, and videos can be watched straight after capture on the device's 1.5in colour LCD. The on-board storage should be enough for about one hour of 30f/s 640 x 480 video, although the camcorder's battery will keep going for up to four hours.
The Flip Mino is available now, priced at £120 ($207/€151).
Round-up: Ten of the Best... Pocket Camcorders