This article is more than 1 year old
Apple revamps MacBook as 13in MacBook Pro
Same design, smaller case, shorter name
Apple today unveiled a new-look MacBook that ditches the familiar white and black plastic styling and becomes just a small-screen MacBook Pro.
The 13.3in MacBook has the same look and basic specs as the 15.4in MacBook Pro, also announced today.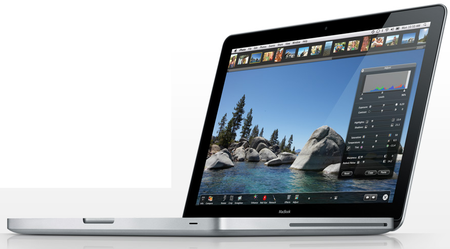 That means an aluminium body, LED-backlit display set under a glossy black bezel, multi-touch glass trackpad, new mini-DisplayPort connector, side-mounted slot-loading multi-format DVD burner and Nvidia GeForce 9400M integrated chipset.
As expected, there are two models: one with a 2GHz Core 2 Duo CPU with 3MB of L2 and 160GB hard drive. The second bumps the processor to 2.4GHz, ups the HDD to a 250GB model and adds - clearly a luxury item, this - a backlit keyboard, which really should be standard across the line.

Why? We've seen more people go 'wow' over MacBook Pro and Air backlit keyboards than any other Mac feature - it's a great marketing tool, and Apple's not using it as effectively as it could.
Back to the MacBooks: both have 2GB of 1066MHz DDR 3 memory. The two models are priced at $1299/£949 and $1599/£1149, respectively. Keen buyers can upgrade the memory to 4GB, the HDD to either a 320GB model or a 128GB SSD.
Apple described DVI, dual-DVI and VGA adaptors as optional accessories, so they're definitely no longer in the box.
Not keen on the new look? Apple also updated its old-style white MacBook with a faster processor today, too, for $999/£719.
Apple October 2008 Laptop Launch
Apple revamps MacBook as 13in MacBook Pro
Apple MacBook Air stays skinny, gains beefier specs
Apple takes wraps off rumour-matching MacBook Pros
Blu-ray Disc a 'bag of hurt', says Jobs