This article is more than 1 year old
Apple MacBook Air stays skinny, gains beefier specs
Port array still pathetic
Apple's MacBook Air remains as skinny as ever following today's laptop launch, but buyers now get much better graphics, a faster processor and more storage space.
The original Air's HDD was its key weakness, so the 80GB parallel ATA drive's gone, replaced by a bigger, faster, 120GB SATA unit. The SSD Air is now offers 128GB of raw storage capacity.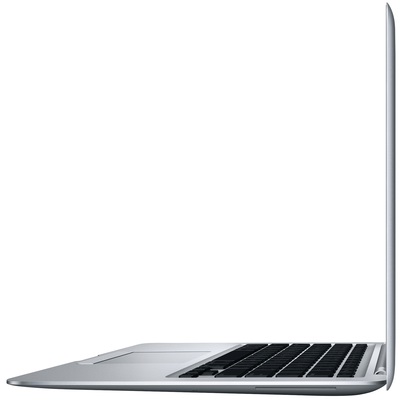 Apple MacBook Air: still slim, but with better specs
As per the new 15.4in MacBook Pro Apple introduced today, the Air now comes with Nvidia's integrated GeForce 9400M chipset, which integrates a GPU that has five times the performance of the Intel one used before.
The Air gets Intel's latest Core 2 Duo CPUs, both with 6MB of L2 cache, but only marginal increases in clock speed. Still, the new core design should mean they outperform the old models by a fair margin.
Alas Apple did nothing to address the Air's paucity of ports: there's still only one USB connector and a headphone socket. The machine gets the new mini-DisplayPort connector instead of the mini-DVI the old one had.
The two new Air models will continue to retail for $1799/£1299 and $2499/£1799, though they won't ship until early November.
Apple October 2008 Laptop Launch
Apple revamps MacBook as 13in MacBook Pro
Apple MacBook Air stays skinny, gains beefier specs
Apple takes wraps off rumour-matching MacBook Pros
Blu-ray Disc a 'bag of hurt', says Jobs