Toshiba unveils HSDPA-ready Portégé trio
Slim'n'light laptops and tablets
---
Toshiba has strengthened its standing in the thin and light laptop market by crafting three additional machines for its flagship Portégé family.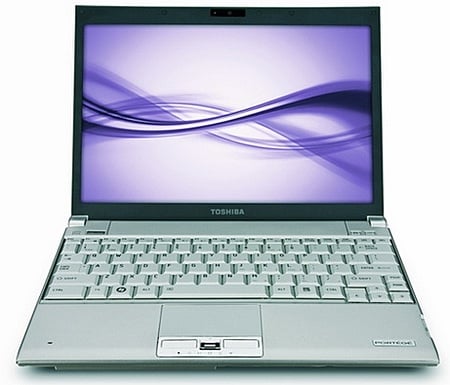 Toshiba's Portégé R600: Air blower?
Alan Thompson, CEO and Executive VP at Toshiba Europe, told Register Hardware today that the trio will smash Apple's MacBook Air.
Top of the list is the 1.1kg (2.4lb) Portégé R600, which was revealed by Register Hardware last week and is successor to the R500.
Slightly further down the run is the fully featured Portégé A600, which the firm described as the cheaper - yet slightly heavier - bigger brother to the R600. That's because the 12.1in machine weighs in at 1.4kg. It too is based around Intel's Centrino 2 platform.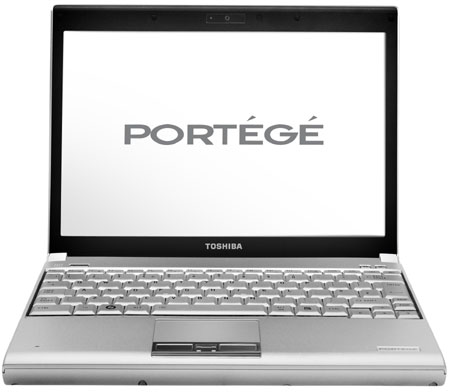 Portégé A600: uncannily like the new MacBook Pro?
Although Toshiba's keeping mum about many of the A600's specs for now, such as CPU speed and graphics capabilities, it confirmed that the machine will feature up to 5GB memory. The machine also has a 9.5mm multi-format DVD writer and an SD memory card slot.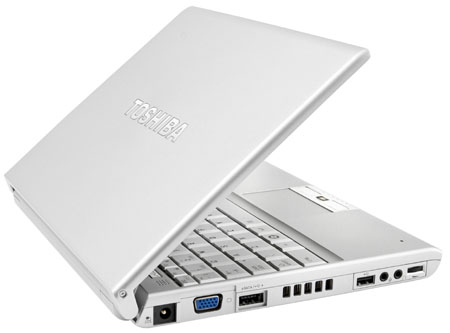 A600 is 'fully featured'
Embedded 3G connectivity, which will now features as standard on all Portégé and Tecra machines, has been included on the A600 to give it on-the-fly internet connections of up to 7.2Mb/s. Bluetooth 2.1 and Wi-Fi are both on board too.
Last up is the Portégé M750 – the successor to Toshiba's Portégé M700. The laptop has a 12.1in widescreen display and Intel Core 2 Duo processor, but the added advantage up to 8GB memory - we hope it comes with a 64-bit OS.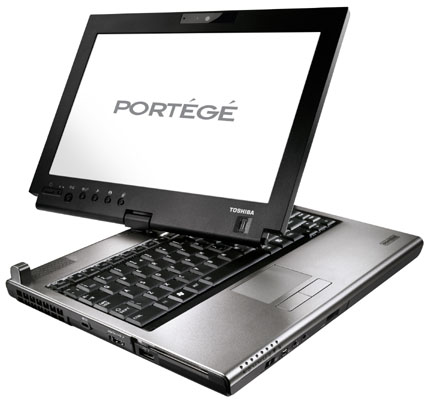 Portégé M750: for Tablet PC lovers
The M750 will be fully wireless connected, with 3G, Wi-Fi and Bluetooth. Toshiba hasn't made up its mind over what the M750's storage specs will be when it hits the UK, but users will have the option of an SSD in place of an HDD.
Users will be able to choose between Windows XP or Linux on all three models. All three have integrated webcams too.
The Portégé trio will be available in the UK towards the end of this month, but Toshiba hasn't yet settled on the range's prices.
Slimline Notebook Reviews
Toshiba Portégé R500
Lenovo ThinkPad X300
Apple MacBook Air